A Yellow Ribbon Community unites all areas within a community to create a comprehensive network that connects and coordinates agencies, organizations, resources and employers for the purpose of proactively supporting Service members, military families, and Veterans.
Helpline Phone Number: 651-259-2614
You may submit this form or you may phone the NDCYR Helpline and leave a message. Either way, you may expect a return call within 24 hours.
ALL COMMUNICATIONS ARE CONFIDENTIAL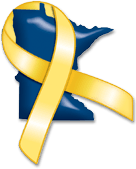 Feel free to contact us. We are glad to answer any of your questions.