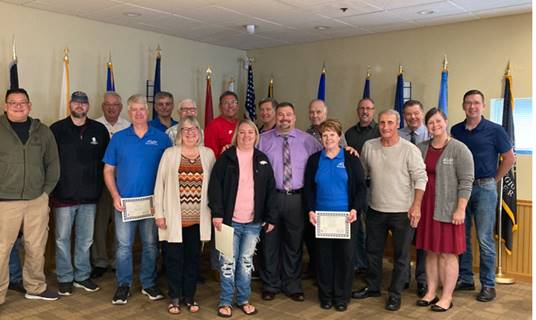 Dakota County Veterans Services is actively seeking Veteran Peer Mentors to support the Carver Dakota County Veteran Treatment Court.
Veterans Treatment Court (VTC) provides a treatment option to veterans who are engaged in the justice system in lieu of serving time in jail. VTC participants must complete a rigorous year-long commitment to fully participating in a court-ordered treatment program. Each participant is assigned a Peer Mentor to support them as they advance through the court.
Mentors are an integral component to VTC as their mission is to engage, empower and encourage veteran participants to their full potential. They offer personal connection to enhance a veteran's success within the court. Mentors are required to be veterans and willing to commit to volunteering for a minimum of 12 months. Click on the link below to apply!